Staff
Senior Pastor- Tim Tucker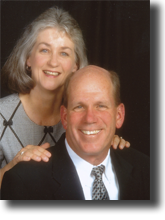 Tim has been senior pastor at Mountain View since 1987. He is a native of North Carolina and is a graduate of Appalachian State University where he received the Bachelor of Science in Business Administration degree and Southwestern Baptist Theological Seminary where he received the Master of Divinity degree. His wife Celeste is a native of Arkansas and holds a Bachelor of Arts in Criminology from Arkansas State University in Jonesboro. She is currently a teaching assistant at West Yadkin Elementary School. They have three children: Joyce, Paul, and James.
Director of Worship Ministries – Sloan Bryant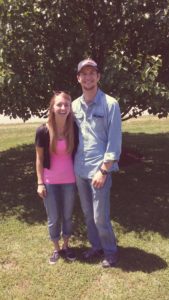 Director of Student Ministries – Ryan Gaddy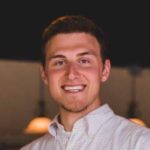 Director of Children's Ministries- Brittney Casstevens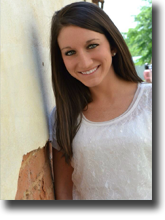 Brittney joined the staff of Mountain View in January 2016 as the Director of Children's Ministries. She is a native of Yadkin County and lives in Jonesville, NC. She holds an Associate in Arts and Science degree and an Associates Degree in Nursing from Surry Community College. She is currently taking online studies through Southeastern Seminary. Her prior experience with children's ministry ranges from working with various ministries at her previous church to working at Camp Mundo Vista as a camp counselor and unit leader. She enjoys volunteering as a firefighter at Arlington Fire and Rescue and being outside hiking, kayaking, and fishing in her free time.
Administrative & Financial Secretary- Michelle Norman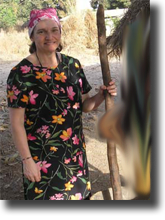 Michelle Norman has been a member of Mountain View Baptist Church since July 2000 and has been employed by Mountain View since August 2001. She currently serves as the Administrative & Financial Secretary and holds an Associate Degree in Accounting from Forsyth Technical Community College. Michelle and her husband, Wayne live in Hamptonville and have 4 adult children and 9 grandchildren. She volunteers in the Sunday School Nursery (Babies) and is an active member of the Baptist Middle Women. This picture is from a mission trip to Africa.
General Secretary- Michelle Gilbert
Michelle has been a member at Mountain View Baptist Church since January 1997. She has been serving as the General Secretary since June 2015. Michelle and her husband Scott, live in Hamptonville with their three active boys. She enjoys serving in the music ministry at the church. She adores the opportunity to homeschool and learn right along with her boys. She also loves martial arts and cake decorating.
Pianist- Johnny Van Hoy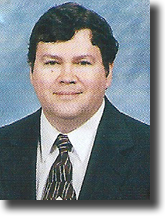 Johnny has been the church pianist at Mountain View since 1993. He studied piano with Ann McGuiness for 10 years in Wilmington, Delaware and played classical piano at the University of Delaware and other forums. He is a graduate of the Gemological Institute of America and has owned and operated Van Hoy Jewelers in Elkin, NC since 1993.
Organist- Deanna McKnight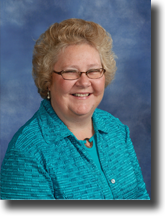 Deanna joined the staff of Mountain View in 2011. She was previously the accompanist at Swan Creek Baptist Church and has been a long time resident of the Hamptonville community. In addition to playing at Mountain View she also sings in the choir. Until her recent retirement she was a special education teacher at Jonesville Elementary School. She and her husband Mark have two grown children.
Lay Leadership
Chairman of Deacons – Hal Lowder
Baptist Women President – Wanda Shaffner
Baptist Middle Women President – Debbie Vanhoy
Baptist Young Women President – Leanna Freeman
Brotherhood Director – Vaughn Brown
Children's Church Director – Babs Wood
Children's Church Teacher – Alice Money
Children's Choir Director – Brittney Casstevens
Church Clerk – Juli Miller
ESL Director – Allison Reeves
Flower Coordinator – Johnsie Nixon
Grow Kids Director – Brittney Casstevens
Jr. Church Teacher – Brittney Casstevens
Marriage Enrichment Coordinators-
Pre-School Director- Maegan Misenheimer
Pre-School GROW Kids & Choir (2-3 yr olds) – Babs Wood, Tenia Brown
Pre-School GROW Kids & Choir (4 & 5 yr olds) – Cynthia Cheek, Jan Benton, Cassi Lowder
Senior Adult Directors – JoAnn Crouse & Betty Jean Norman
Sunday School Director – Bob Wood
Sunday School Secretary – Ruth Vanhoy
Treasurer – David Williams
VBS Director – Robin Brown
WMU Director – JoAnn Gilliam